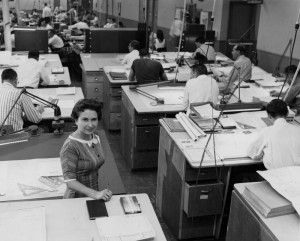 The women of the San Fernando Valley are the focus of the current  exhibition from the Photo Collection in the Central Library's History & Genealogy Department. Defining Their Indentity – The Changing Roles of Woman in the Post-War Era as Documented by the Valley Times Newspaper features the diversity of women's lives in the home, the workplace, and the community during the years of suburban growth and social changes from 1946 -1965.
There is also a exhibition catalog available through Amazon and the Library Book Store. Former Los Angeles City Council member, Joy Picus (the first woman to represent the San Fernando Valley on the City Council) wrote the introduction.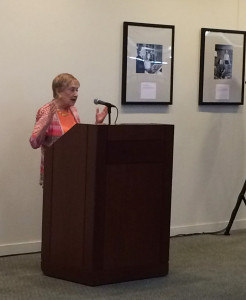 Here's Joy speaking at the opening reception July 15, 2014.
The exhibition is definitely worth a look and will be up until January 3, 2015.